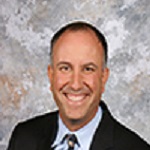 The Staff and Board of Directors extend a warm welcome to Plaza's newly appointed directors. From left to right, as seen in the photos above, they are:

Rabbi Sara Luria, Executive Director at ImmerseNYC
Rabbi Joel M Mosbacher, Senior Rabbi at Temple Shaaray Tefila
Toby Weiss of MJHS
Nadine Habousha Cohen
Heidi D. Silverstone
Alan Cohen of JASA
Ann R. Yerman.

Click here to see the entire Board of Directors.
Categories: Board update